The Ikeabahn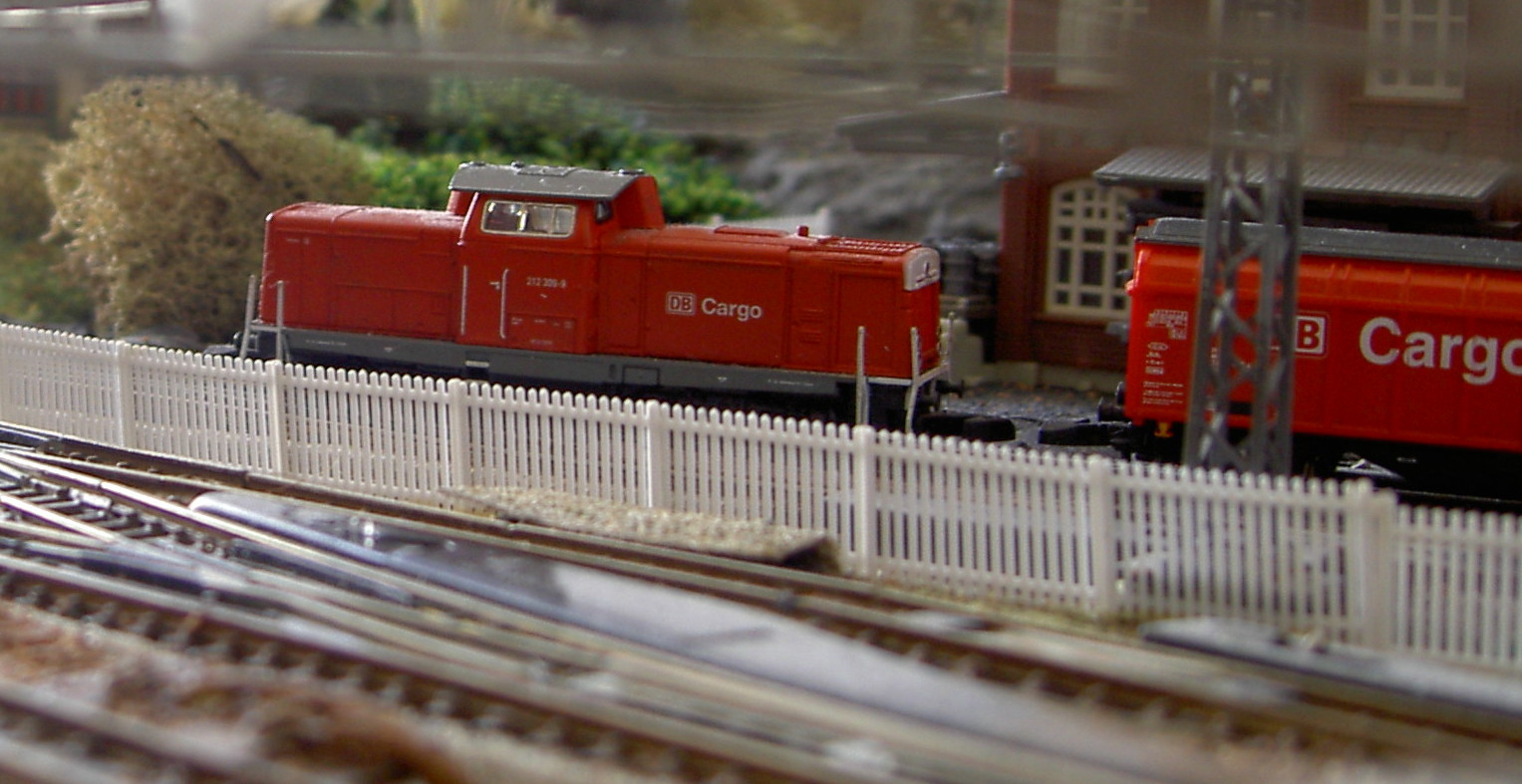 Z scale (1:220) built on an 83x50 cm shelf the layout was designed to fit into Ikea Ivar shelving units for convenient storage and operation. The track forms three loops plus a couple of storage sidings offscene and a set of small sidings feeding the local factory.
A railbus serves the local station stop.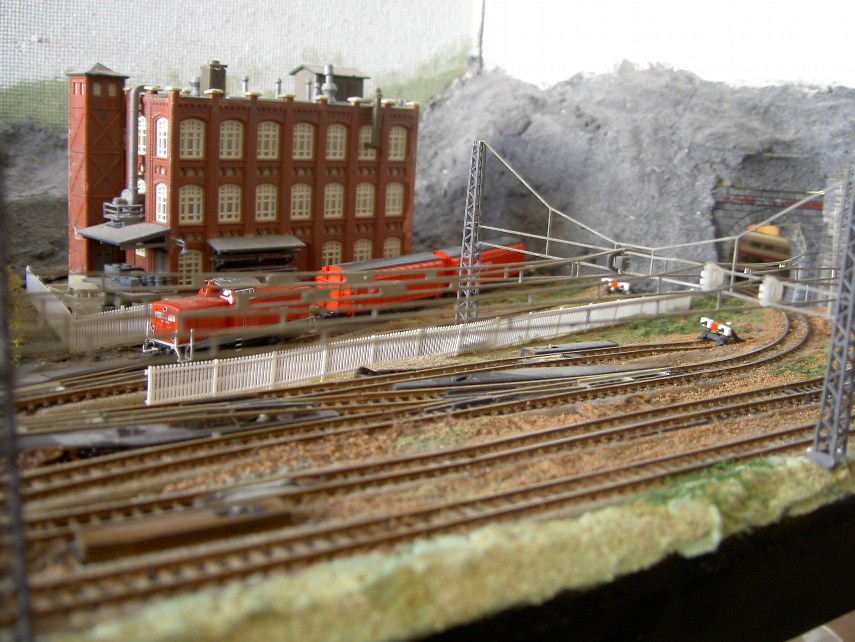 ICE services and double deck commuter trains sail past on the main lines.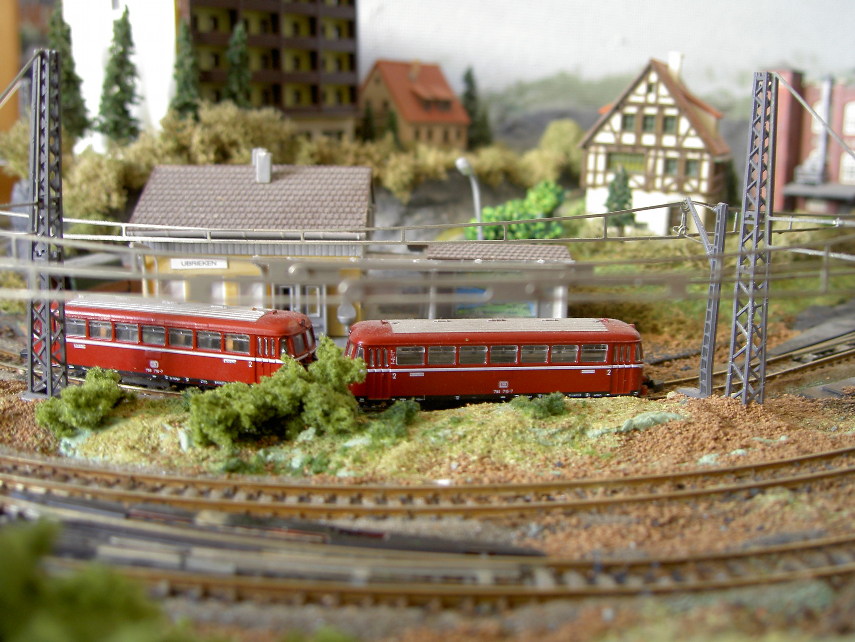 A top down view showing the trackplan and arrangement of the layout.