Boot Lane Goods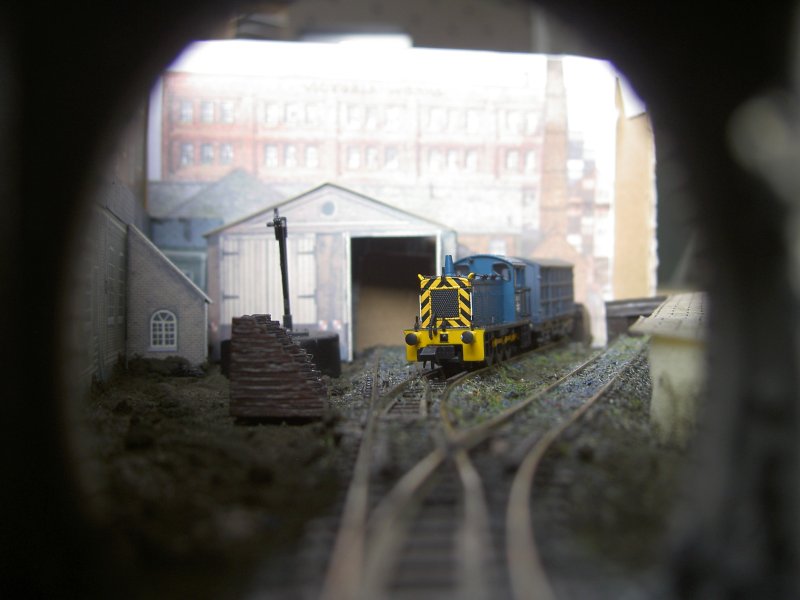 Boot Lane Goods is an N scale model of a typical small inner city goods yard which gradually died out with the increasing use of lorries to bring goods into the city centres. Click on view image to see the images at higher resolution than on this page.
The model was originally designed to run with steam stock but is currently being altered so that most of the age defining objects are added fitments. This will include the crane visible in shot waiting to be painted which is in keeping with the early steam era and a water tank. For the modern era there is the trademark British Rail yellow lorry which is more in keeping with the 1970s. Various small bits of paintwork remain to be done, along with fencing, track crossing ramps, and a proper base for the shed to raise it to the correct height and bring the doors above the height of the rail. Once this is done the track will also be painted.
The backscene and buildings are from a mix of sources. The front left buildings are from a metcalfe kit. Many of the backscene pieces and shed are surplus sheets from the defunct Graham Farish range that were going cheap in the N gauge society shop. Some have been put onto plasticard to give actual 3D structure. The rest of the backscene is from old Builder Plus kits and Townscene background sheets.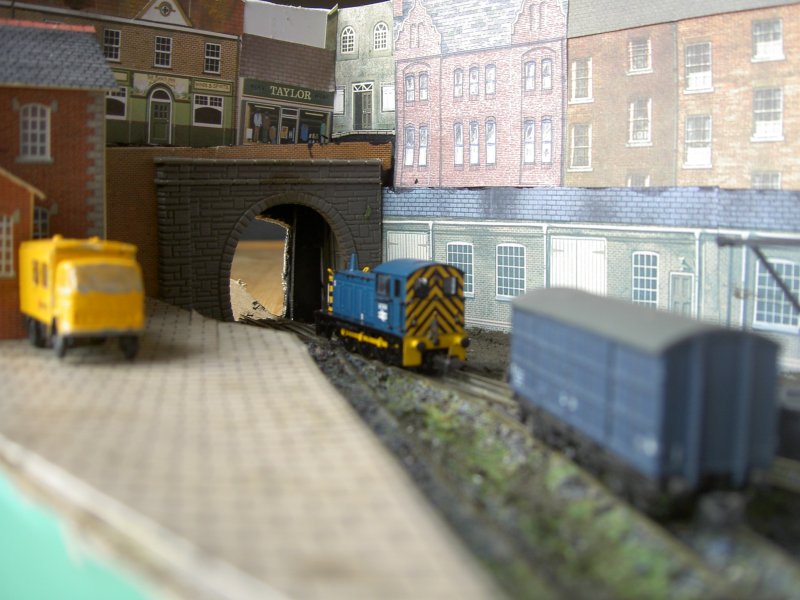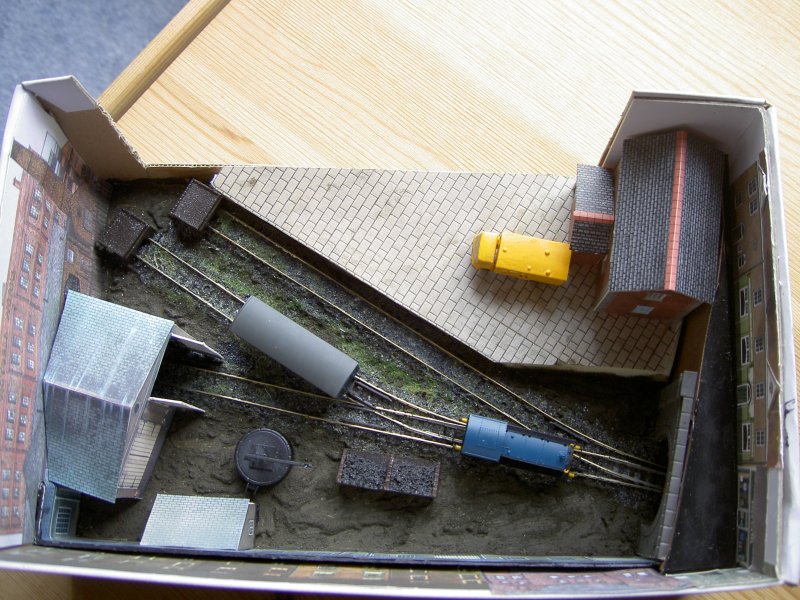 The layout from above showing how the model is laid out. Trackwork is peco set-track in order to fit the tiny space available. With 9' or 10' wagons and a straight track attached as the fiddle head it forms a classic 2-2-3 mini-Inglenook. With a straight attached at the back of the shed as well it allows the use of longer modern image wagons and also for open wagons to be shunted off scene where cargo can be added or removed "in the shed".

The entire layout is 28cm x 18cm and as the name suggests it is a shoebox.